Keep Film on Film
Help us create new 35mm prints of 100 classics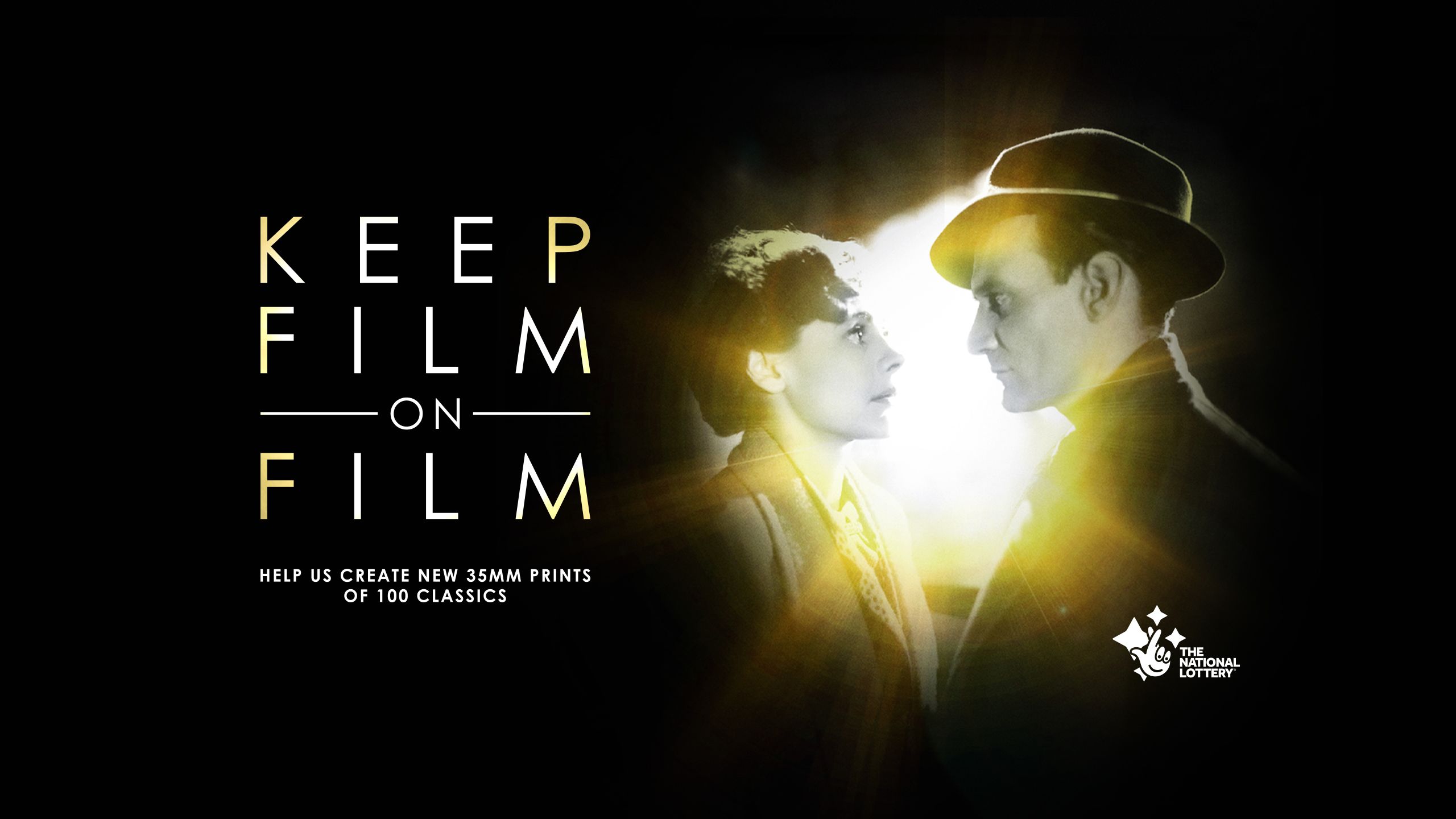 We need your help to keep 35mm film at the forefront of the cinema experience.
The BFI National Archive is home to one of the world's greatest collections of film, television and the moving image, documenting how directors, filmmakers, cinematographers and projectionists throughout film history have expertly mastered the complexities and aesthetic potential of film in its original celluloid form.
As the art form of projecting films in their original format becomes increasingly endangered, we need to act now to ensure that our cinema histories are not lost, and make sure that audiences today and tomorrow have the opportunity to enjoy the flickering, textured magic that only projecting real celluloid film on the big screen can bring. 
We have embarked on a five-year project to create new 35mm prints of 100 carefully curated classics of British and international cinema. With proper projection handling and sub-zero storage, these new film prints will survive for generations, ensuring audiences now and in the future can revel in the shared cinematic experience as the filmmakers intended – film reels in all their depth and beauty projected on the big screen.   
Film is an organic, fragile material and creating each new 35mm print is a highly intricate, specialised and costly process. Will you make a donation today and help us to keep film on film?
Please donate to Keep Film on Film today and help us protect our cinematic heritage and keep projecting film on film for years to come.
How could you help?
£100 could help us recreate 900 frames of a 35mm masterpiece such as Citizen Kane
£250 could help us re-can and relabel a film print such as The Shining to ensure safe and secure storage
£500 could help to provide sub-zero storage in the BFI's master film store for a classic film such as The Red Shoes  
£2,000 could help us recreate 1,000 feet of 35mm film for a classic title such as L'Atalante 
£5,000 could help us recreate 2,500 feet of a new film reel for an integral title such as Casablanca
£15,000 could help us recreate an entire film print of a title such as Brief Encounter, enabling this masterpiece to be seen on the big screen as David Lean intended, for generations to come
You can read more about your rights and how we use your personal information by visiting our privacy policy.