The BMW Filmmaking Challenge in partnership with the BFI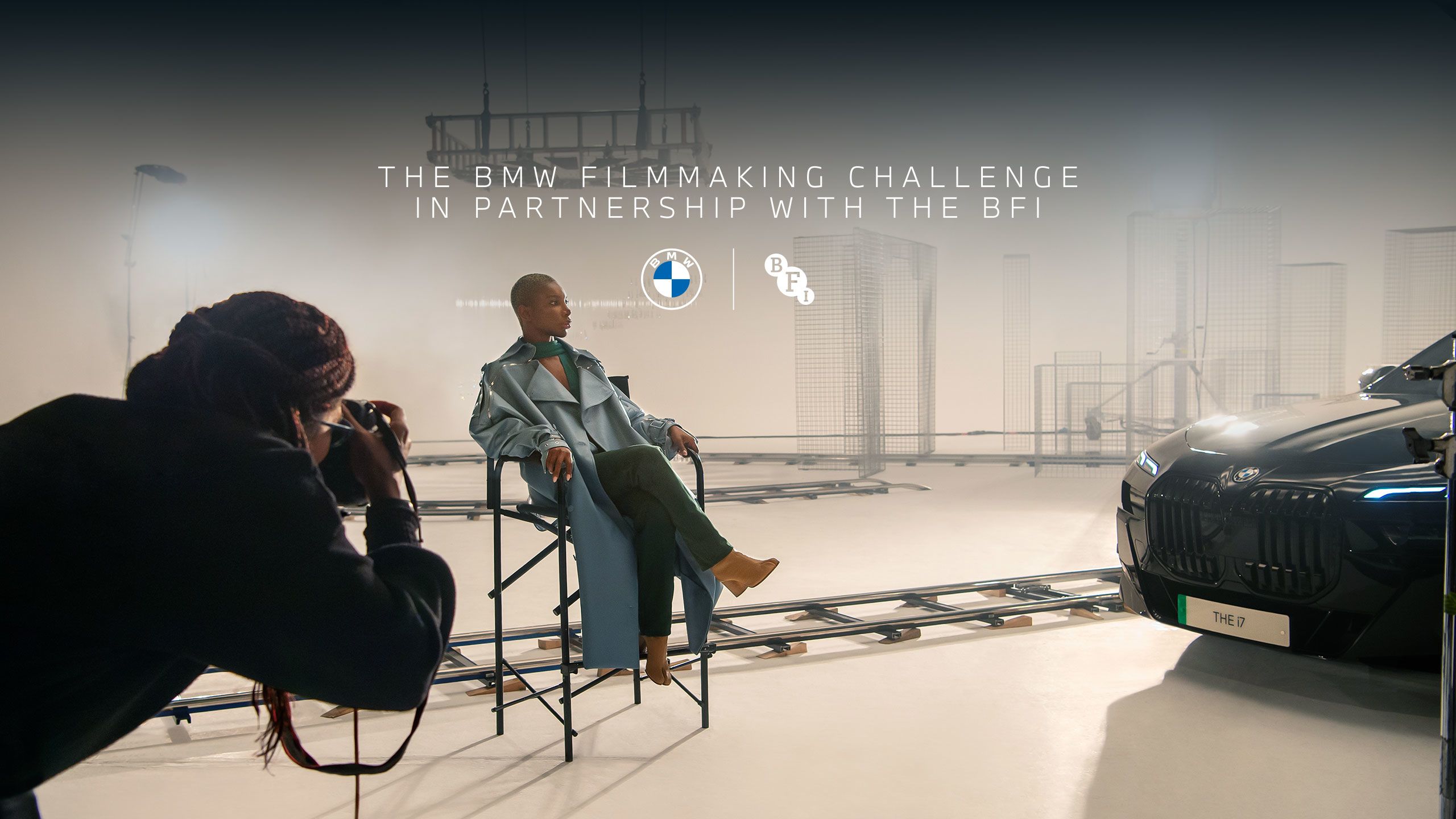 We are partnering BMW UK and Michaela Coel to offer five filmmaking teams the chance to break new ground and quite literally push the boundaries of what our screens can offer.
With a focus on supporting the creativity of the UK's future filmmaking talent, the Challenge draws inspiration from the ultra-wide 31.3-inch rear passenger screen of the BMW i7. The filmmakers have been tasked with bringing a unique story to life in just 90 seconds, adhering to the theme of Evolving Perspectives.
Each of the shortlisted teams will receive a £10,000 production budget, access to 8K camera technology, support from Executive Producer for the BFI Caragh Davison and ongoing mentorship from Coel.
Three industry figureheads, Ncuti Gatwa, Terri White, and Asif Kapadia have been chosen to judge the Filmmaking Challenge and bring their own perspective in championing the shortlisted selection of films.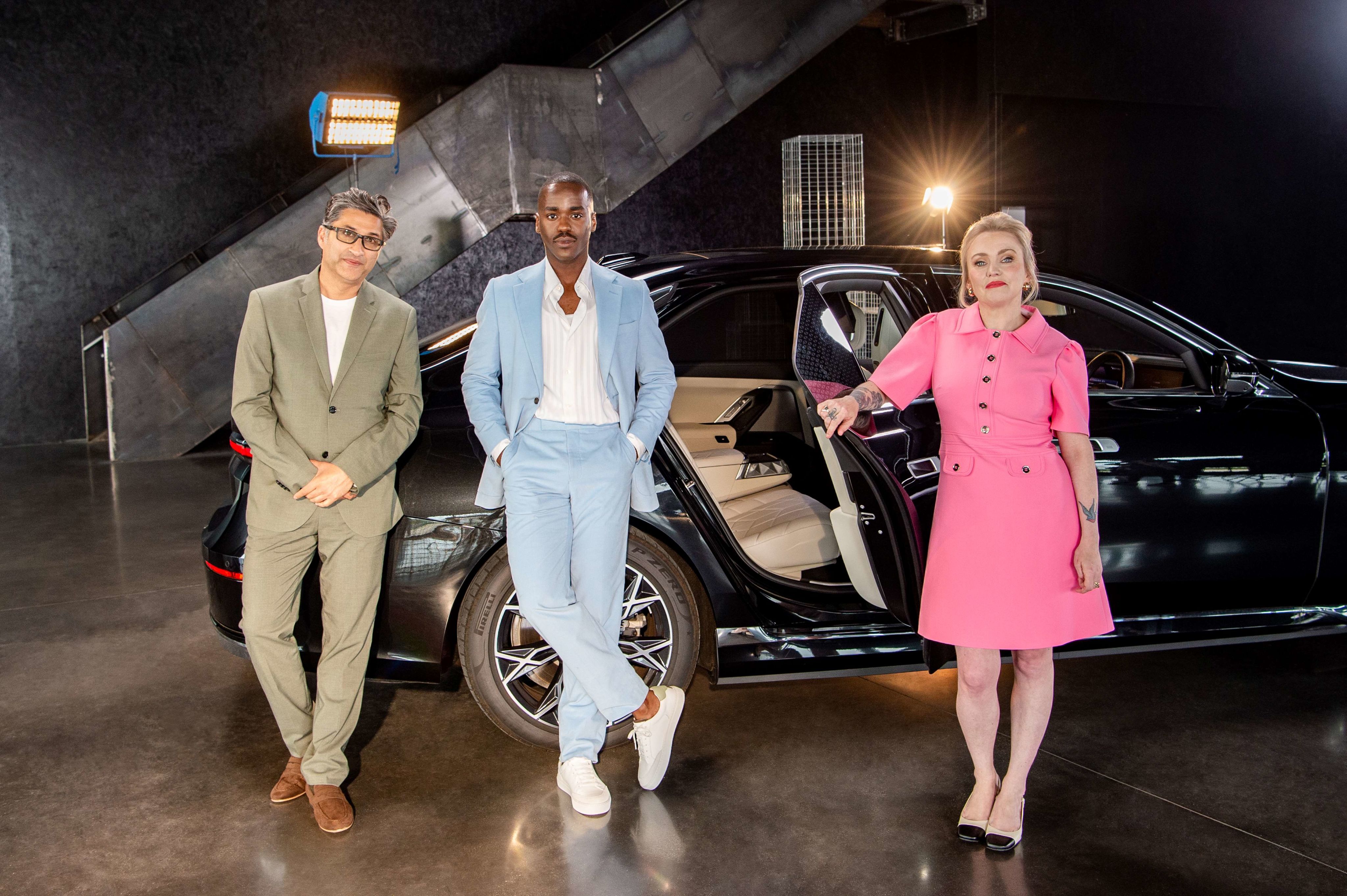 Find out more about the five shortlisted filmmaking teams and their films.
The calibre of shortlisted applicants is a testament to the vibrant creativity alive in UK independent filmmaking. Coel shares her experience of meeting the shortlisted filmmakers, stating, "It's been an honour to contribute to this vibrant, intuitive, and eclectic group of shortlisted filmmakers. The level of talent and creativity they've displayed is exceptional. As a mentor, it's been an enriching experience to witness their dedication and passion for the craft."
The five films created will be judged by an esteemed panel of film experts and one film will be selected to screen as part of the Closing Night Gala at the BFI London Film Festival in partnership with American Express. After this, all five films will screen as a collection on BFI Player.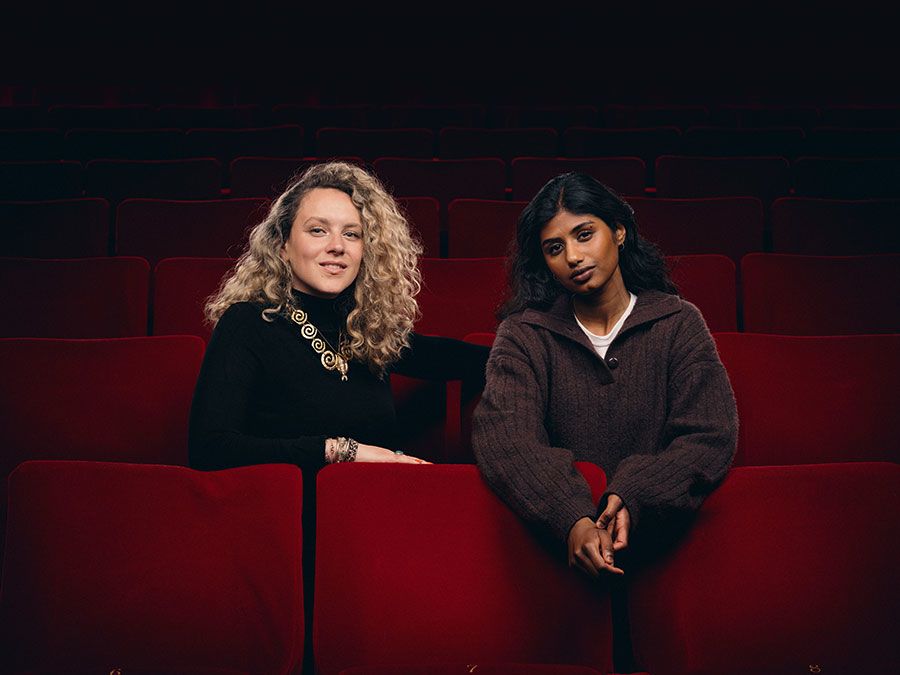 Daytimers
An insight into Daytimers, the South Asian DJ collective that are breaking new ground in Britain.

• Tulsi Shivaanand, Director and Writer: London-based writer and director with experience of short films, film festival circuits and a background in theatre and art
• Eliza Lewis, Producer: London-based producer and actor with production experience in music promos, commercials, and short films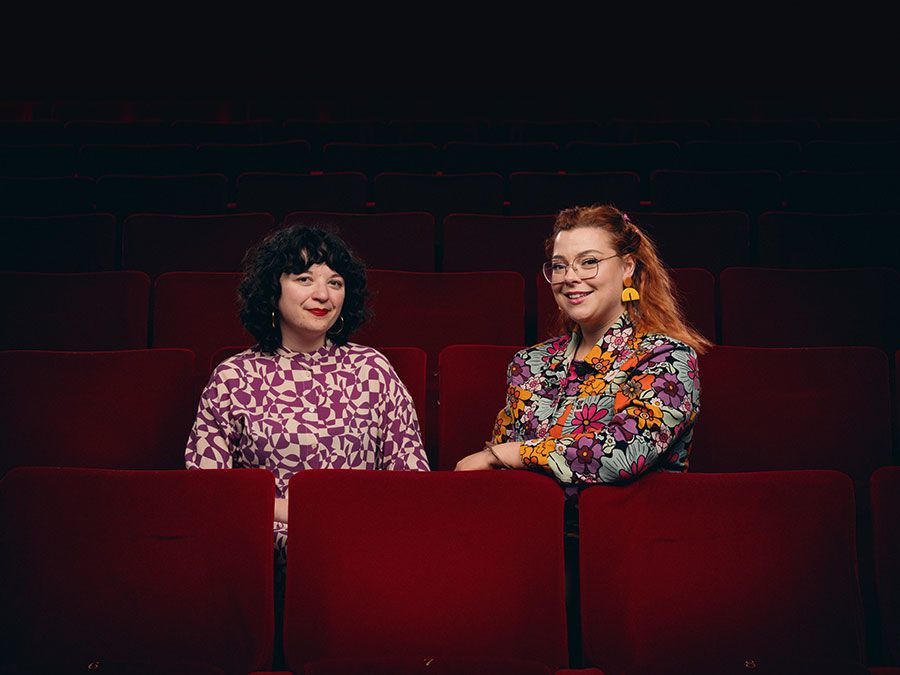 Hen Do
En-route to her hen weekend, bride-to-be Faye kills the vibe with a bombshell confession.
• Alia Ghafar, Director and Writer: Glasgow-based writer and director of short films which have screened widely at film festivals, currently developing her debut feature
• Misha McCullagh, Producer: Scottish producer with interdisciplinary experience in the creative industries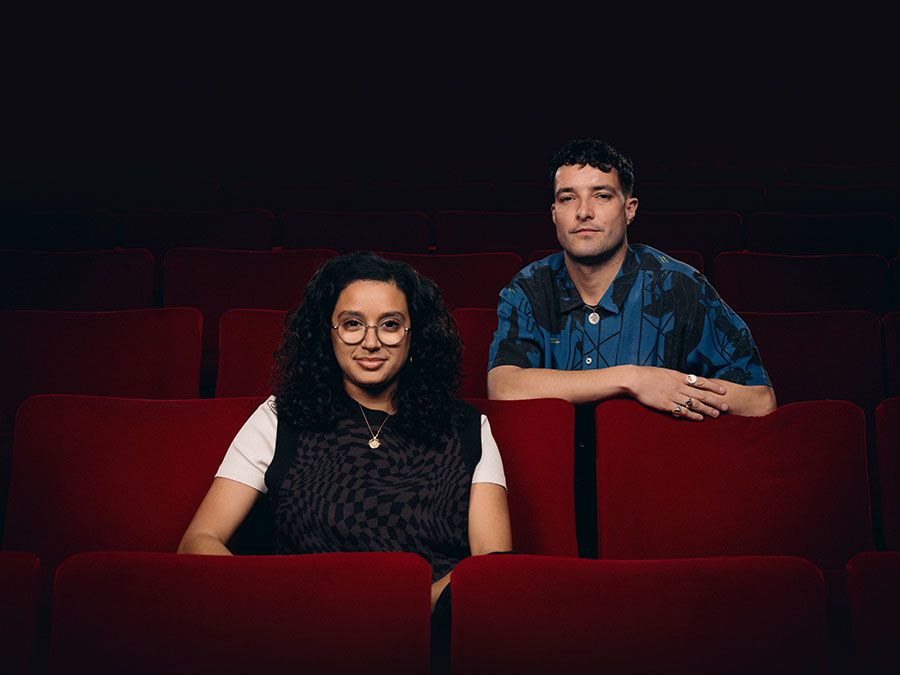 We Collide
A queercore romance - a visceral and immersive exploration of the power of the mosh pit and finding love in the most unlikely of places.
• Jason Bradbury, Director and Writer: Writer and director exploring the themes of home, memory and the search for belonging for LGBTQI+ people, currently developing his debut feature.
• Cheri Darbon, Producer: Freelance producer with a focus on internationally appealing genre films and television based in London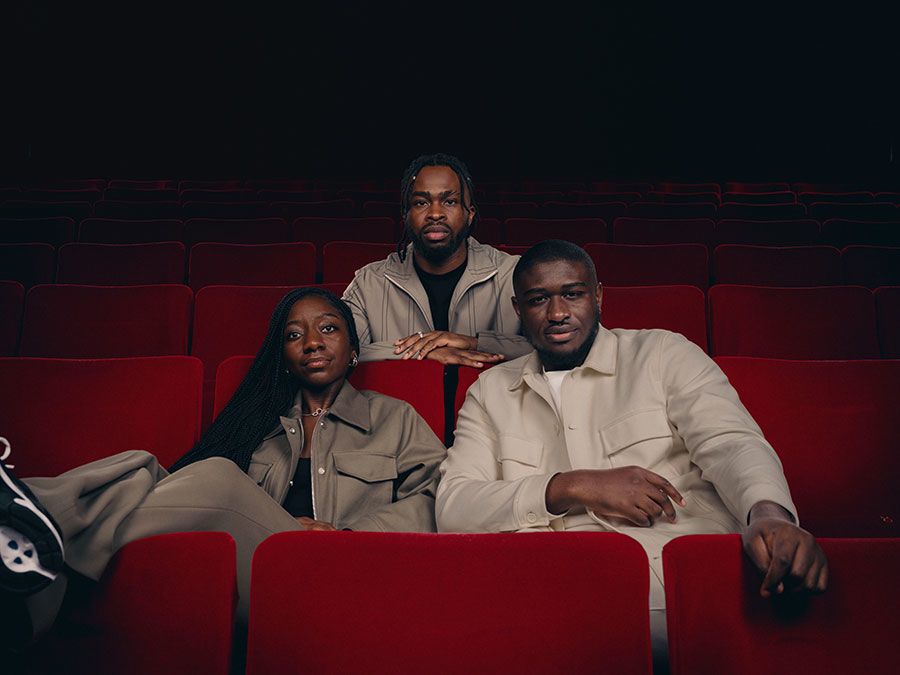 Blades
A group of young Black boys run into a building. One of them is about to do the unimaginable...

• Christopher Chuky, Director: Award-winning director of short films, theatre, and music videos
• Tony Longe, Producer: Freelance creative producer with a focus on film and promos who has worked in the screen industries in London
• Eno Mfon, Writer: Screenwriter, playwright, and performer based in London with a focus on political, honest and human works
• Amara Rossell, Producer: Background in advertising, producer of commercials, music, film, and TV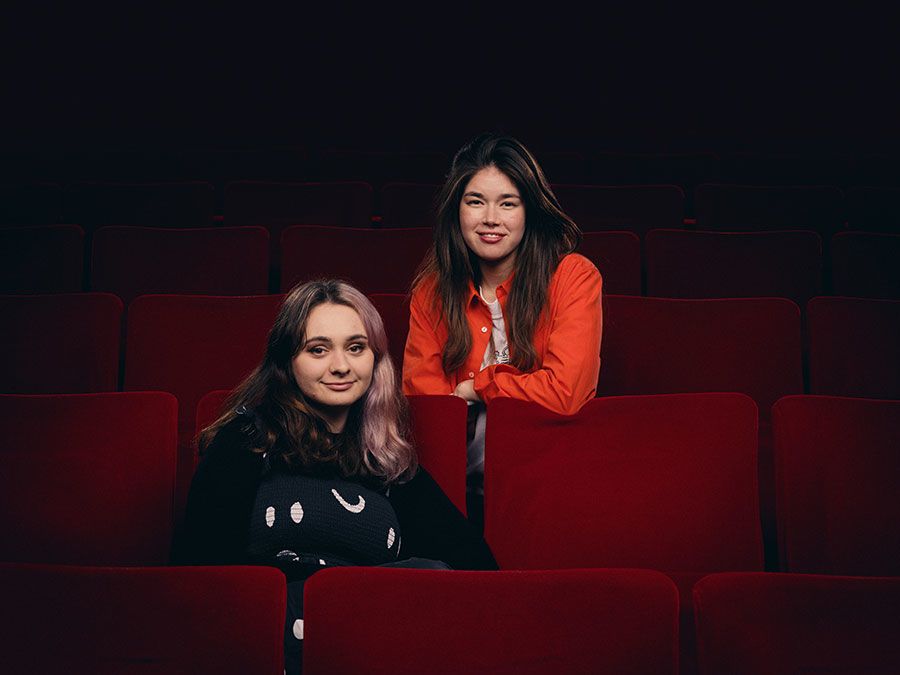 Rice Ball
Told through animation, a young Taiwanese schoolkid is afraid to bring her lunch to school out of the fear of being ridiculed for being different.
• Kristina Pringle, Director and Writer: A Taiwanese writer and director based in London with experience of both narrative projects and commercials
• Samantha Locock, Producer: Based in London, a freelance producer on short form narrative and a production coordinator on commercials
• Harry Shaw, Producer: Award-winning producer